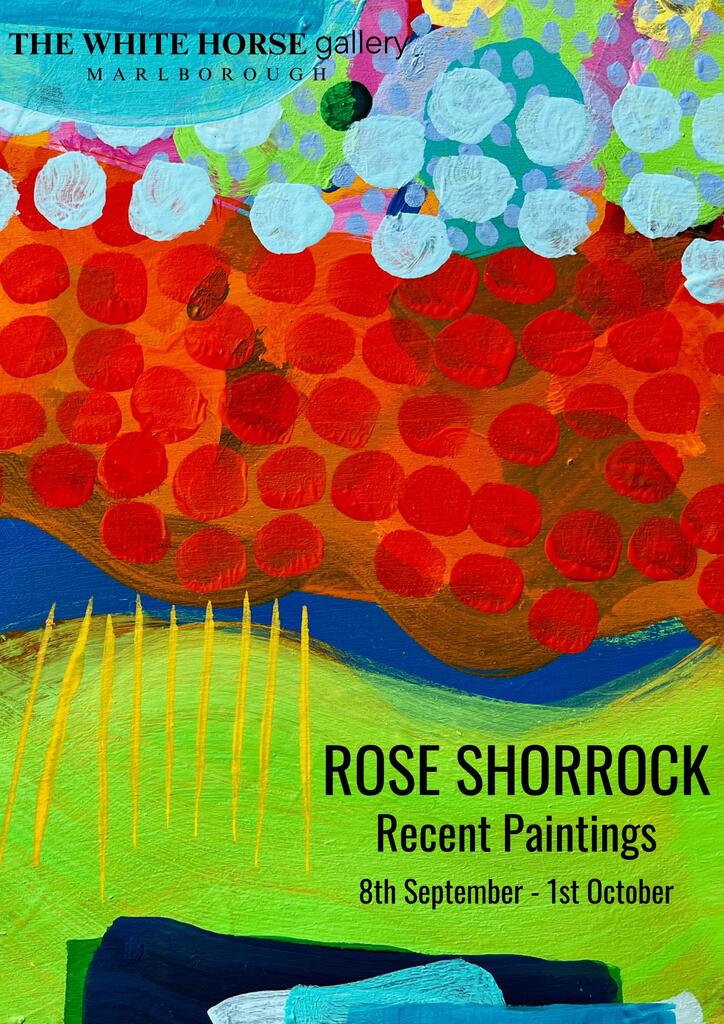 'Recent Paintings' - Rose Shorrock
We are delighted to announce our new exhibition, Recent Paintings by local artist, Rose Shorrock.
Rose is an abstract artist living and working in Marlborough. She studied Art and History of Art, before following a career in teaching alongside working as an artist.

Rose often takes inspiration and influence from the sights, sounds and memories of the Wiltshire landscape, in particular, the Pewsey Vale. She is also influenced by strange and surprising juxtapositions of colour and form - how each colour reacts when laid next to, or over other colours, offering a constant path of discovery. Exploring and experimenting with marks, scale and proportion, Rose builds up a layered surface using acrylic paints. Each painting arrives at a different conclusion, despite the starting points often being similar.
Rose Shorrock Recent Paintings will be showing at The White Horse Gallery from Friday 8th September - Sunday 1st October 2023.
We look forward to seeing you there!