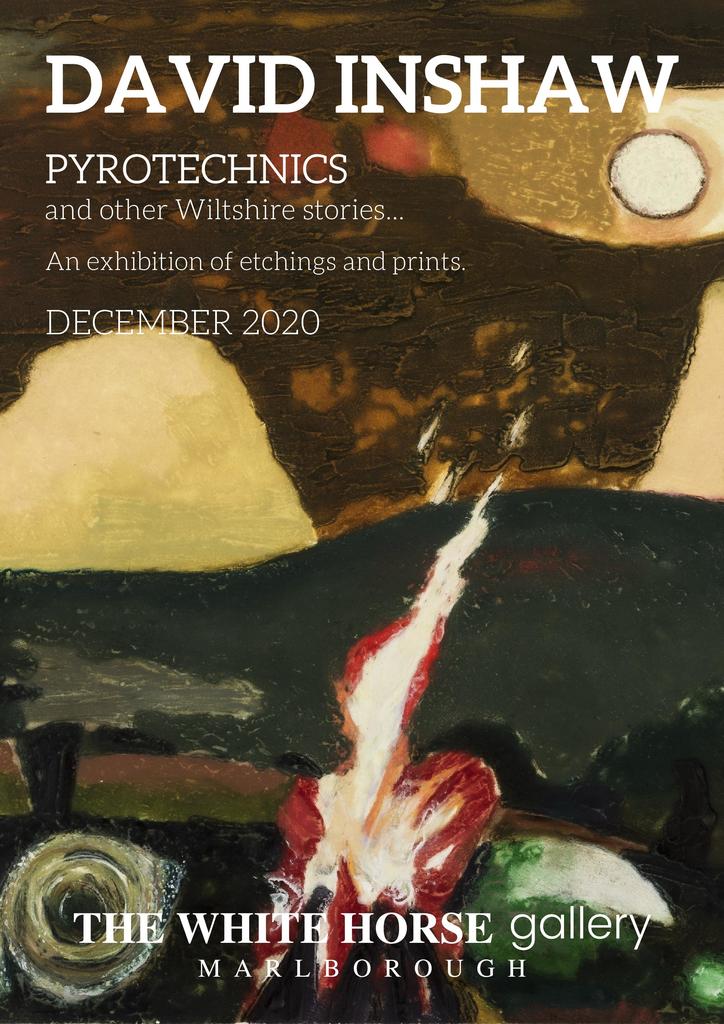 Pyrotechnics and Other Wiltshire Stories - Etchings and Prints by David Inshaw
New Exhibition at the White Horse Gallery
We are pleased to announce a new exhibition of etchings and prints by David Inshaw.
Born in 1943, David Inshaw's paintings are held in many private and public collections including Tate Britain, The Arts Council, British Council, The Royal West of England Academy, Victoria Art Gallery, and Bristol City Museum and Art Gallery. He is Wiltshire's most famous artist and has been described as 'a great romantic' and 'West England's pastoral visionary'.
This exhibition includes a brand new series of etchings depicting bonfires - the Pyrotechnics of the title. Other etchings and prints are of Wiltshire scenes, including evocative and subtle etchings of the landscape and cricket pitches and players.
Although the shop and gallery are closed at the moment, we are pleased have images of David's work on this website with the originals available for online purchase. Please see below.