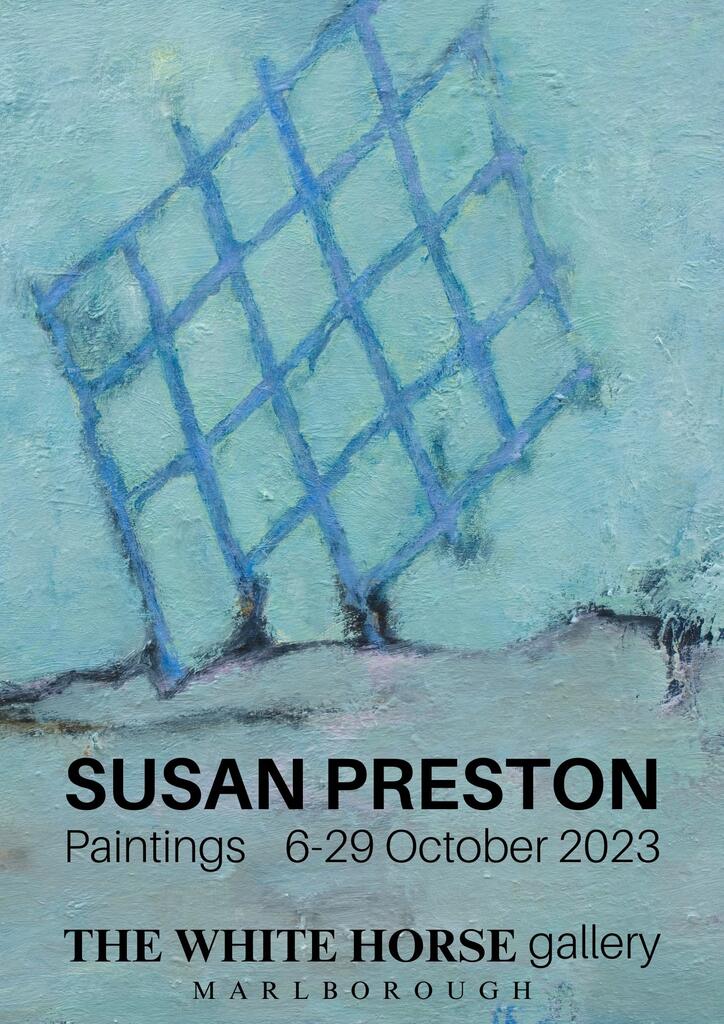 'Paintings' - Susan Preston
Susan Preston is an abstract painter. Her solo exhibition, Paintings, at The White Horse Gallery, will showcase oil works on linen and canvas, with smaller pieces on gessoed wood panels. Working on these different surfaces enables beautiful textures to be created - whether by rubbing, layering, scraping or by reworking into the artworks.

Susan states:
I make quick sketchbook drawings or take photos on my phone while out and about - for example, gates to a field, detritus on a beach, sticks in a winter garden...The things I'm drawn to sometimes resemble a grid, and often a grid which is on the point of collapse. I like the certainties of a grid being undermined. Many of my paintings have distinct and simple geometric areas which I try and link to each other through brush marks and colour...

Susan Preston has exhibited widely, including Strasbourg, London and Wiltshire. Her work is in collections in Europe, Asia and the USA.
Paintings will be showing at The White Horse Gallery between Friday 6th October – Sunday 29th October 2023 during shop opening hours.
We look forward to seeing you there!