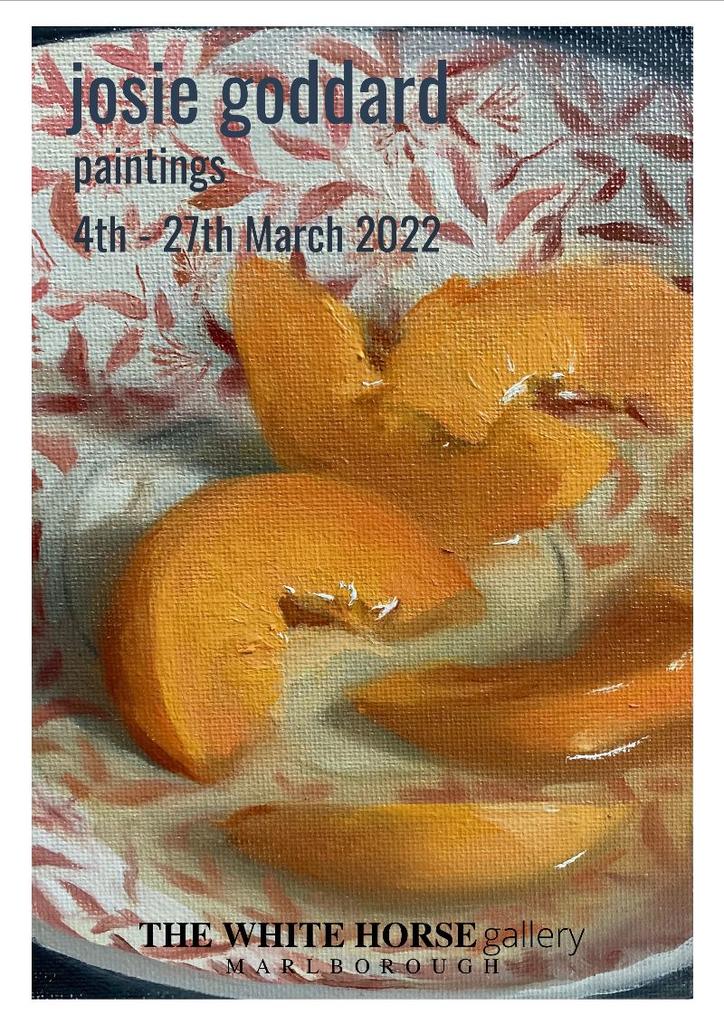 Paintings - Josie Goddard
Paintings, a new exhibition by local artist Josie Goddard opens at
The White Horse Gallery on Friday 4th March.
Josie grew up between Marlborough and Little Bedwyn and received her formal Undergraduate training at the Charles H. Cecil Studios in Florence where she learnt old master techniques through 19th Century studio practices. This instilled in her the importance of painting from life and that remains vital to Josie's work. She then went on to complete her Masters Degree at City And Guilds Art School, London where she juxtaposed her classical training with contemporary imagery.
Her recent body of work brings together classical still life and portraiture to create candid moments that seem familiar. Josie explores and critiques classical methods of presentation and composition and asks us to reconsider what is worthy of the canvas.
Paintings will be at The White Horse Gallery between Friday 4th March - Sunday 27th March 2022 during normal shop hours.
Opening hours:
Mon - Sat: 9 - 5:30pm Sun: 11 - 4pm