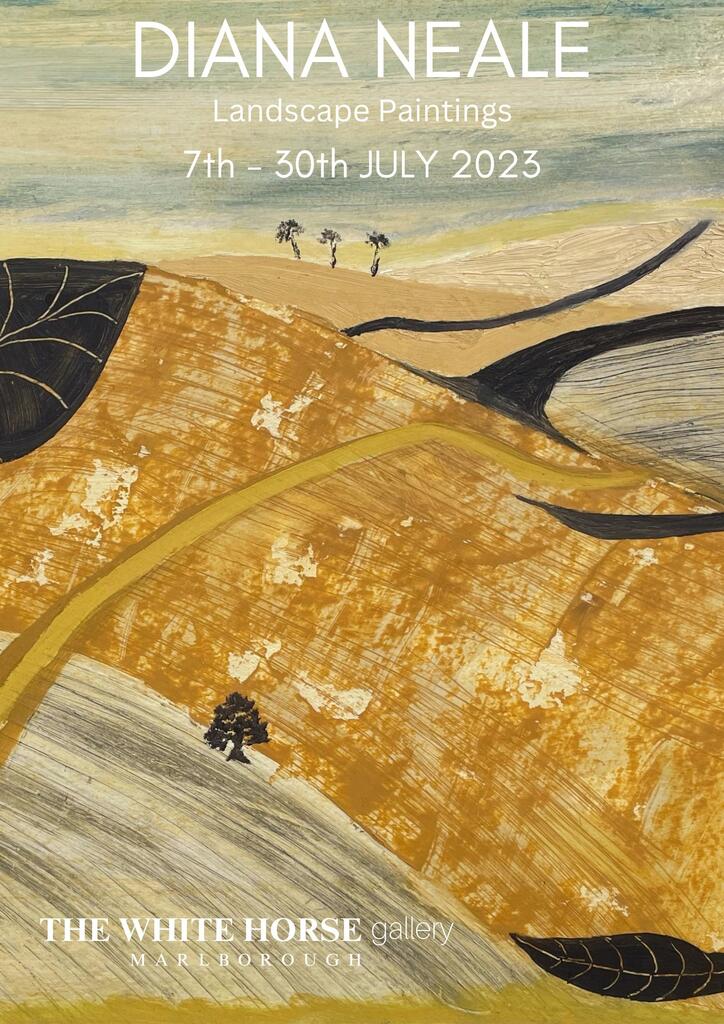 'Landscape Paintings' - Diana Neale
The White Horse Gallery is pleased to announce its next exhibition, Landscape Paintings by local artist, Diana Neale.
Diana's creative practice began with photography. She created images exploring photography and mixed media and was awarded the Royal Photographic Society's Associateship. She blended watercolour washes and sketches with photographs, using digital software to create atmospheric, multi-layered, textured artworks.

As her work evolved through experimentation, Diana developed a love for oil painting. As she states, 'sometimes, I'll spend a few weeks painting with acrylic paints or inks or losing myself in collage. But my focus is oil painting, often with cold wax, using a variety of surfaces'. A lot of her work is inspired by the ancient Wiltshire lands surrounding Salisbury Plain and the Pewsey Vale.

Diana's new collection of work, Landscape Paintings will be showing at The White Horse Gallery between Friday 7th - Sunday 30th July 2023 during bookshop opening hours.
We look forward to seeing you there!