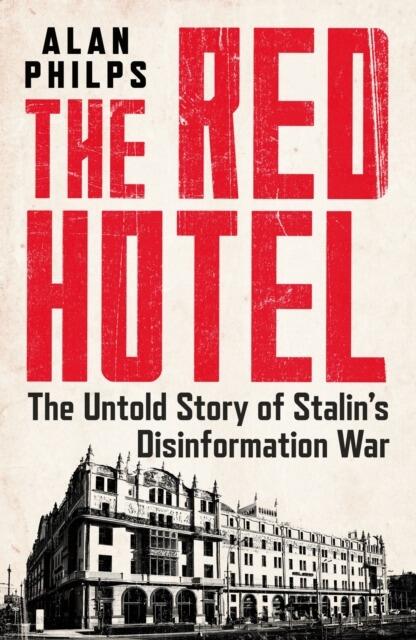 Book Talk - 'The Red Hotel' by Alan Philps
We look forward to welcoming Alan Philps to the White Horse Bookshop on Thursday 29th June, to talk about his book The Red Hotel.
During the Second World War, an Anglo-American press corps was based in Moscow to cover news from the Eastern Front. Not surprisingly, journalists were subjected to stringent controls, banned from visiting the front or engaging with Soviet citizens. Based in the Metropole Hotel, the press were served by teams of translators who were employed to feed Stalin's narrative to the Western world. Some of these translators were of course loyal propagandists, but others, with enormous courage, were secret dissidents, informing reporters of the grim reality of life in the Soviet Union.
David Du Croz will interview the author about this still relevant topic on Thursday 29th June at 6.00pm.
Tickets are £5 each (to include a glass of wine), and can be bought online by clicking here, over the phone (01672 512071), or in person.
We look forward to seeing you there!