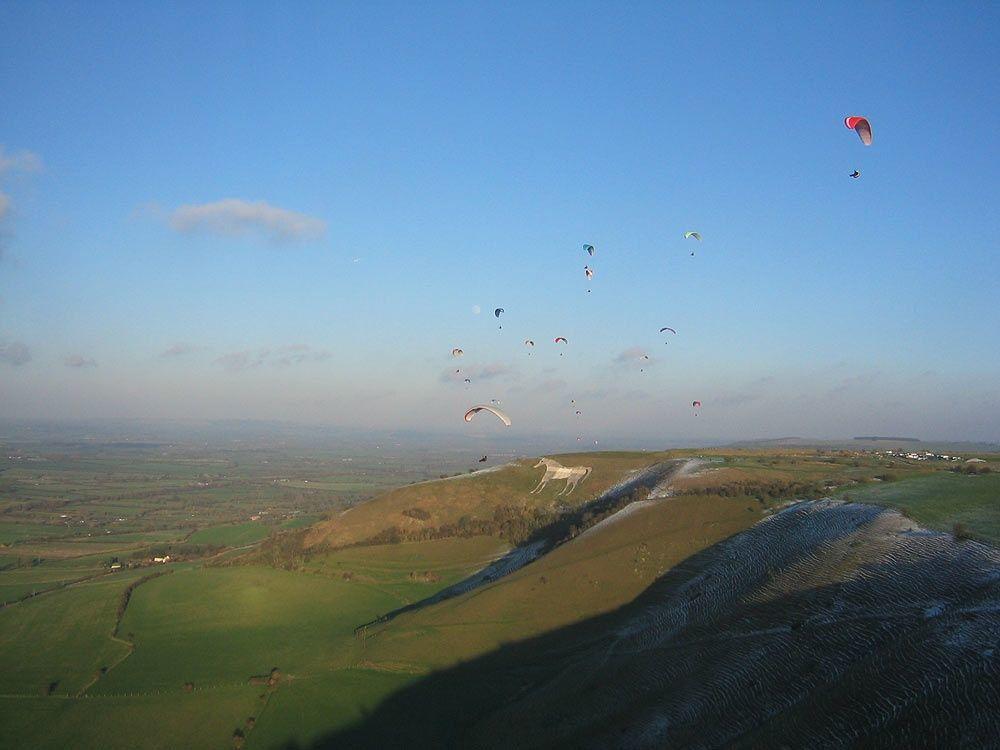 Almost Open Again - April Lockdown Newsletter
Dear Friends,
It is the first of April today and as we near our reawakening in twelve days time we thought that one last newsletter would be fun (for who, I have no idea) so here goes! We should be open to visitors from Monday 12th April and will start by opening from 10am - 4pm Monday to Saturday. It might prove to be worth opening longer than that quite quickly but if the last year has taught us anything it is that nothing is ever as straightforward as it seems. We will of course let everyone know if and when those hours change.
If you can't wait until April 12th you can still get books and art materials at the door of the shop - see the end of this newsletter for details. In the meantime, enjoy the spring and we hope to see you as soon as.
Angus
---
Angus : In Praise of Nam Pla
I don't remember exactly the first time I experienced Thai food but I do remember the general feeling of wonderment. Who knew that food could be so delicious? By delicious I mean delicious in a way that perfectly encapsulates the meaning of the word. Delicious in a fundamental, simple and all-encompassing way. Over the years I have come to realise that the bedrock of that deliciousness is the simple ingredient of Nam pla - or Thai fish sauce, should you wish. As the world knows, Thai food is, in a general sense, based upon the balance of four things - sweet, sour, salty and hot - but, to our western tastes it is the nature of the saltiness that is alien. Once experienced however it can (and has in my mind) become a home comfort as natural as a warm scone or sausage and mash. So I thought I would share my absolute favourite Thai dish as well as the simplest, most delicious recipe for chicken nuggets ever devised and a link to a fantastic spring recipe that I am actually cooking tonight, now the light remains and the warmth is tangible
Pork Fillet with Thai Basil
This is simple dish with few ingredients that can be prepared (in 10 minutes) well in advance and cooked in a mere twenty minutes. It is staggeringly delicious.
Ingredients, for 3/4 people (sometimes only two in our house!)
1 pork fillet
2 large red chillis (the mild ones)
3 large cloves of garlic
1 onion
1 tablespoon of Nam pla
3 tablespoons of Oyster sauce
1/2 cup (125ml) chicken stock
1 pack of Thai basil (available from Waitrose)
Jasmine/Thai rice
First prepare the sauce - mix the nam pla, oyster sauce and chicken stock and reserve.
Slice the pork fillet very thinly and divide into two piles. Finely chop the chillis and garlic and divide into two piles also. Peel and half the onion and then slice lengthways into four or six parts per half. Separate the Thai basil leaves from the stalks but don't chop them up.
For the rice I have come to find the following is the best way to go: Measure the rice into a cup or mug - I think that 3/4 full is enough for two, full up is good for 3-4. It is difficult for me to say as we are rather piggish in my house, especially when it comes to all things rice. Anyway, measure the rice then rinse briefly under cold water. Add the rice to a saucepan and then add the same amount of cold water from the cup you used to measure the rice plus 3/4 of that amount again. Stir the rice and put on the hob to boil. Once it has started to boil turn down the heat so it just bubbles, cover and leave for 12 minutes. When 12 minutes is up turn off the heat (there should still be a little bit of liquid there but not much) stir the rice around, replace the lid and leave for another 10 minutes.
When the rice is doing its 10 minute rest heat a large frying pan or wok to a high heat. when hot add one pile of chilli and garlic and then, as they start to catch, add one pile of pork. Stir and cook for a couple of minutes until the pork is only just cooked and remove from the pan and do the same again with the second piles. When that pile is done add the other pile back to the pan and add the onion. Sit and cook for only a minute then add the nam pla, oyster sauce mixture and cook for a couple of minutes. Take off the heat and add the basil leaves. Try to make this happen just as the rice has finished resting. Plate up the deliciousness!
Simple Chicken Nuggets
Chop some skinless, boneless chicken thighs into vaguely one inch chunks. Put in a bowl with one tablespoon of nam pla and leave for half an hour. Heat either a deep fat frier or a frying pan/wok with at least a cm of plain oil. When ready to cook add a tablespoon of cornflour to the chicken, mix thoroughly and add the chicken to the oil in batches. They will probably take about five to seven minutes per batch before being both cooked through and golden brown and crispy. That's all it is! Trust me…
Pork Larb
Now this isn't my recipe but is spectacular so here is the link. https://www.mobkitchen.co.uk/recipes/the-freshest-pork-larb
Happy eating everyone.
Angus
---
Kate : Absentmindedly
Once again Angus has asked that we write 'something' for the newsletter but although the children are at school, my husband is currently out of the house, and even the cats are asleep and not demanding food, my brain has gone AWOL. All through the home schooling I believed that if I were free to be on my own for a day or two that my mind would bounce back – ready to think my own grown-up thoughts and not worry about whether the numerator is on the top or bottom of the fraction any longer. However it seems I was wrong and so I apologise if this is lacklustre.
Actually I'm not sure my state of mind is unusual in that I think we're all fatigued; tired of the impact of coronavirus on our way of life, and worn out from the effort of coping with whatever the last year has thrown at us. I expect even those that have enjoyed sitting quietly at home now feel that they would appreciate a little more variety in life – or at least the ability to easily pop down to the shops when you have run out of rice rather than planning it like a campaign. I keep seeing pre-2020 TV programmes and films where there are all these people nonchalantly jammed together in a room or on a train or even on a street and it seems so odd and other worldly. Its nice to imagine we might get back to carelessly sitting next to strangers at the theatre or zigzagging though a crowded pub to get to the bar – you never know.
My absent brain needs to get back into gear rather soon as we are preparing to open the shop on 12th April (fingers crossed), and if you could see the state of the children's section right now you'd be shocked. Books all over the floor, in piles on the tables, upside down and back to front and so on. I have to tidy up before we can let you lovely customers in to come muddle it up again (please do!). In trying to remember something about the books we stock so that I can help people buy the right ones, I have read some great children's fiction recently – there is so much to chose from – and my current recommendations are.
The Gilded Ones by Namina Forna – a fantasy adventure set in a land where certain 'cursed' girls turn into demi-mortals who bleed gold and are trained to fight monsters. Deka is the best of the cursed warriors as she can anticipate the monsters' plans but one day she sees the reality of her situation and she decides to fight back against the patriarchy who control things. (12+)
Monstrous Devices by Damien Love – another fantasy setting where a boy called Alex is sent an old robot in the post but this sets in train a series of worrying events. Then Alex's grandfather turns up and takes them both on a wild magically journey through Europe where they must dodge assassins of all kinds, whilst trying to work out what exactly is the secret of the little robot. (10+)
The Storm Keeper Trilogy by Catherine Doyle– I'm a little behind on these as the third book, The Storm Keepers' Battle came out at the beginning of this month and I have only just read the first, but I highly recommend this as a cracking magical adventure with a mystical fight between good and evil. Perfect for Harry Potter fans. (9-12)
Kate
---
Imogen : Gap Year Musings
I've been working at the bookshop for about a year now, but this is my first contribution to the newsletter, hello!
I'm currently about half-way through my gap year and had planned at this point to be Inter-railing around Europe but what with Covid etc etc etc… here I still am! And while it's a little galling to be missing out on the travelling, I'm fully aware that my position is actually a very lucky one; my education hasn't been significantly impacted, I have the pretty much the best job I could ask for, and my time has been spent mostly productively trying to 'complete' Netflix. Joking of course but the amount of time I've spent scouring the various streaming platforms, in amongst various bursts of inspiration or creativity (a half-finished patchwork cushion, various DIY attempts, and several soup/bread making phases) over the last couple of months is a little embarrassing. Lockdown, and winter very much taking their toll I think – what a relief to see spring emerging and the days drawing out again.
However, any disappointment about being unable to travel has been more than made up for by having spent much of February stock taking in the bookshop. While I initially found the interminable 'beep' 'beep' 'beep' of the scanner to be somewhat madness inducing, I came to find its reliability comforting. A consistency to counteract the chaos and unpredictability of the last year. Something of a companion even. Oh dear. Anyway, since completing the stock take, Debby has informed me that she now expects me to have a near encyclopaedic knowledge of the contents of the shop, to have developed a sort of mind palace, if you will. So I now live in perpetual fear of being quizzed on whether 'insert book I obliviously scanned past 4 weeks ago here' can be found in European History, Biography or Science. I think from now on I'll resign myself to cowering in some far corner of the shop where no one can find me.
I wasn't really sure what to include in this, but I thought I would write a few words on some cultural bits and bobs I've enjoyed over the last couple of months. Over the last week or so I've found myself very much immersed in Margaret Atwood's world of The Handmaid's Tale, having been watching series 3 of the Hulu production, and finally getting around to reading The Testaments. Somewhat ironically considering the content of the books, I find it a comforting world to return to, a credit I think to Atwood's employment of a rather introspective style of narrative, the depth of her characters (aided by said narrative style), and her general genius in constructing such rich, detailed landscapes and worlds for her stories to unfold within. And regarding the TV adaptation, while I'm not convinced that a third season was 'needed' it was, well I'm not sure enjoyable is the word either, but certainly thrilling, and frankly I wouldn't expect anything less from the dystopian nightmare that is Gilead. It does make you appreciate, well the pandemic is bad but things could certainly be…worse. Hmm, I'm not really selling it am I! But it's such a rich and intelligent production, and honestly anything which centres Elizabeth Moss and her brilliance is always going to be a win.
And secondly, a series I was reminded of recently by Amelia: Pose, a stunning portrait of New York's underground ballroom scene, set in the late 80's and early 90's. The story centres Black transgender women and gay men for pretty much the first time on mainstream television (Paris is Burning excepting of course). It does a fabulous job of exploring the tragedies of a community so deeply rooted in the pain of rejection and loss, and further devastated by the AIDs epidemic. Yet at its core, the show is a celebration of the Black queer community, and a love letter to ballroom culture. In spite of a few slightly ropey bits of acting in the pilot episode (well worth enduring), it's a gorgeous, gloriously camp production filled with complex, endearing stories and characters, and a magnificent soundtrack - think Diana Ross, Bill Withers, Kate Bush's Running Up That Hill, and, necessarily, Madonna's Vogue. It's in a similar vein to Russell T. Davies recent and utterly brilliant It's a Sin and, surprisingly perhaps, Mad Men (you'll see what I mean). Series 1 and 2 are available on BBC iPlayer and Netflix, with the final series due 2nd May.
Apologies for what I'm sure is a rather rambling, clunky writing style. This is the first time I've sat down to 'properly' write something since finishing sixth form this time last year!
Imogen
---
Debby : On Spring
May I begin by extending my thanks to all those who have enquired kindly about the progress of The Knitting? So many concerned souls have emailed or texted me asking how it's getting on. I was flagged down in Waitrose by someone offering to help me with purl stitch, and I felt bad explaining that knitting was a temporary act of lockdown desperation, not an engrossing and life-enhancing new hobby. For the record, I can purl, but I'm using bamboo knitting needles, very smooth and slippery, and the back-to-front hooking and looping was too much, the stitches just merrily Torvill and Dean-ed their way off the needle and I said a lot of words a respectable elderly lady with cats shouldn't really know.
A shout-out to my oldest friend Karen (oldest in that I've known her longer than anyone else, not oldest in age. She's ten days younger than me) who, reading the newsletter from the Forest of Dean, rang me and suggested I post a picture of The Scarf. Quite the silliest idea she's had in fifty years. There will be no photographic record of my efforts, but if you'd like to imagine one of those hanks of chain-mail that archaeologists dig out of sodden trenches, all sagging, with frayed edges, you will have the general idea. If chain-mail came in fetching cherry-red wool.
And now, ENOUGH of my hand-crafty failings, I've moved on and so should you. My latest achievement – oh wotthehell, no need for false modesty – triumph – is in the field of plumbing. I know, I'm so impressed with myself. It being spring, hurrah, I ventured, blinking into the sunshiny garden, and discovered a dripping overflow pipe which I traced, positively Poirot/Holmes/AC-12-like, to a faulty cistern in the downstairs loo. Something has gone awry with the ballcock (words to strike dread into the stoutest hearts), but with a bit of careful jiggling and the application of Duck Tape I have fixed it. I have been humming the 'Dambusters March' backwards, I am the anti-Dambuster. The Dam Mender. I am flushed (oh ha ha) with triumph. Of course it's just a temporary solution, until I can track down a plumber. This sounds straightforward, but the thing is I snared a Plumbarius domesticus only recently, and had to return him to the wild ("No, Debby, you can't keep him, it's cruel") so it'll be a while until my number comes up again, they're so shy and elusive. I can but try.
Well, that's three paragraphs about nothing, one takes what one can in lockdown. Of course, I'm not entirely locked down, going into the shop three times a week to deal with deliveries and online orders. Marvellous Kate our resident digital-techie operative spends her time thinking up ways to make the systems more efficient, so we can identify, locate, retrieve, process and dispatch orders at the press of a couple of buttons. The thing is, she keeps changing the buttons so just as I've mastered one process, she updates it and I have to learn it all over again. Fortunately she is immensely patient at explaining and then explaining once or twice more (it's all the home-schooling practice, poor her). As well as being computer whizzy she knows all about children's books and bakes fabulous cakes, and is generally all-round competent. If I didn't like her so much I'd hate her.
I read a short piece in the newspaper about a call for people to write about what spring means to them, the observations to be incorporated into a poem recording the public's thoughts and feelings a year in to the pandemic. My initial thoughts and feelings are that if I did on a park bench what pigeons do on telegraph poles I'd be arrested, and that I must keep an eye on the nettles because I don't want them to grow so much that I feel obliged to harvest them for soup. I'm not making that mistake again, regular readers may remember last spring's revolting effort. And on that note – back into the garden, to cut back ivy and brambles. Or maybe I'll just put the kettle on and continue reading the Richard Jefferies Soc/WHBookshop prize shortlist. That's what spring means to me.
Debby
---
Edwina : More Savernake Forest Adventures as told by Freddie the Westie
I overheard an interesting conversation last week; she was talking to Andy about the trees in the Forest. It baffles me that they go walking for hours in search of the "Named Oaks". It's great for me though as there's lots of new smells and noises to investigate up in the Savernake. Anyway back to what I was saying, looking awkward she drops into conversation that the photos she had taken on her phone of some of the named oaks had somehow disappeared, she was trying to convince herself that it wasn't anything to do with pressing the delete button willy nilly on her phone. Andy looked at me with that knowing look; she hasn't got a clue what to do with that phone. She tried making all sorts of excuses but he wasn't falling for it.
"There's only one thing we can do then" he says. "We will have to revisit those ones again and this time I will take the photos on my phone".
The rucksack was loaded up with a flask of coffee, Werthers sweeties and a bag of those lovely apple and cheese doggie treats, she buys from Tina at Marlborough Pets. We hadn't been walking long, when my nose found a new smell to follow; with my nose to the ground I was off. Then out of the ground came a loud squawk. It was a colourful beast and it made me jump.
"Leave that pheasant alone" bellowed her voice. But I wasn't having any of that. I ran and ran after my new friend, and then when he came to an opening he just rose into the sky. That wasn't fair; I was so close to meeting someone new. As I sat down to rest after my game of chase, I could hear a loud rustling behind me, heavy boots stomping through the undergrowth and there she was, with a very cross look on her face.
With my "Butter wouldn't melt" look, I stared up at her. How could she tell me off, I was just trying to be friendly with the forest folk. Andy caught up to us and his eyes turned towards a big oak tree just beside me.
"Good Boy Freddie", he said. "You've found another named oak tree, let me take photo, with my phone this time".
I turned my head and looked up at the big giant tree; I blinked, and blinked again. I couldn't believe my eyes when I saw it's name. She scoped me up and with my best smile we posed for Andy to take our photograph. This was definitely the best tree in the forest.
I think that colourful bird must have known about that tree as he led me straight to it.
Freddie (& Edwina)