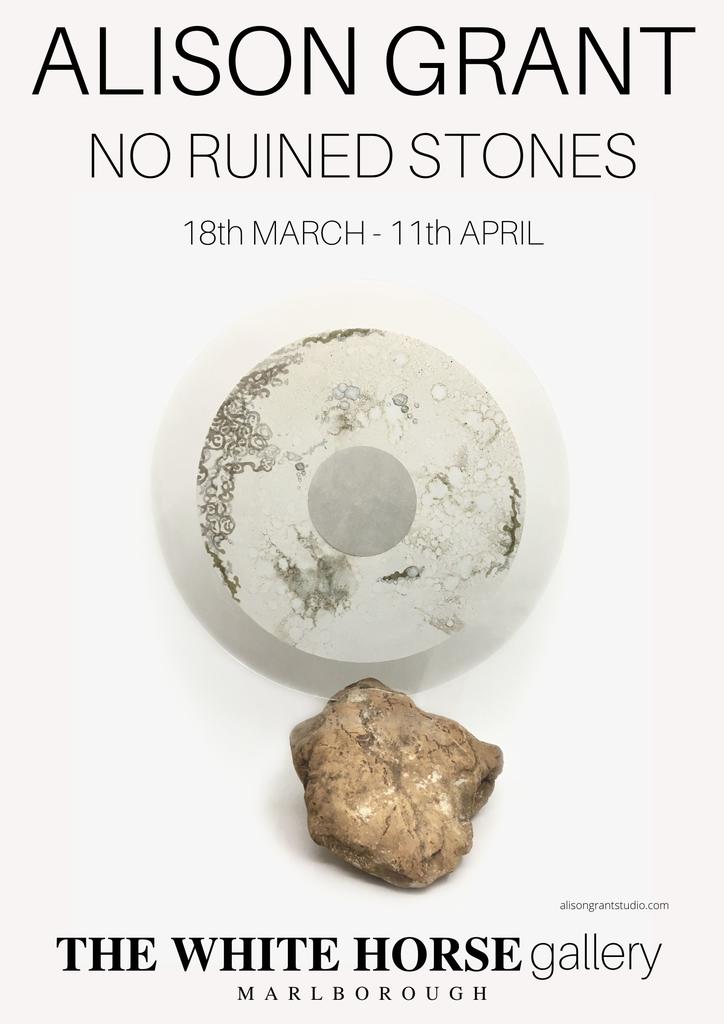 Alison Grant - No Ruined Stones
For a number of years, artist Alison Grant has divided her time between Scotland and Wiltshire. This exhibition has grown out of her fascination with Avebury, and the interlocking embrace of the town and the stones, and the history embedded within them. Above all, the exhibition reflects Grant's fascination with the stones themselves - their power and endurance, their obdurate defiance of the passing years and the changes time has wrought.
Many of the works in this exhibition are the result of close and concentrated attention to the Avebury stones: their form, their chemical composition, and the vegetation that has spread across their surface. The surrounding landscape has been depicted physically too - Grant has gathered mud from molehills, robbed-out rock from badger setts and dirt from her own boots after days spent tramping among the stones, and incorporated these elements into her work.
No Ruined Stones is at once an exhibition of austere and haunting beauty, a deeply engaged evocation of place, and a meditation on the nature of time and on humanity's relationship to it... Gregor Sloss
Alison's work (and prices!) can also be found at https://www.alisongrantstudio.com/no-ruined-stones.