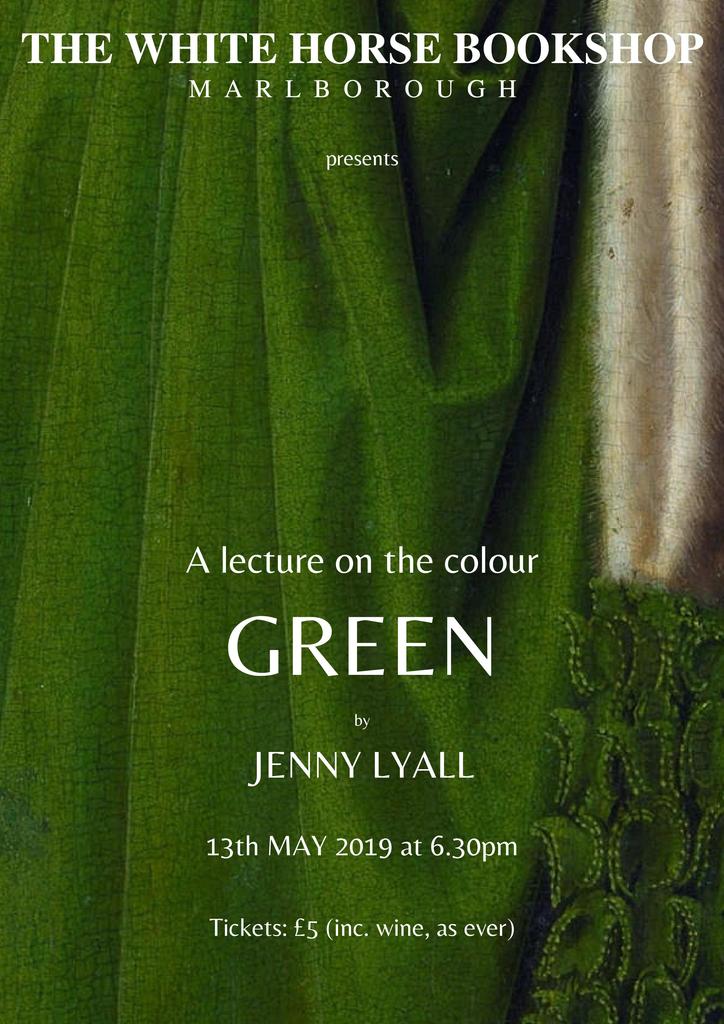 A lecture on the colour Green by Jenny Lyall
Following the success of 'A Lecture on the Colour Red', 'Blue', and 'Black', art historian Jenny Lyall will be returning on Monday 13th May at 6.30pm to talk about the history of the colour Green.
Often associated with growth, new life, nature, freshness and fertility, this pigment has also been used to denote greed and envy. Perceived to be the colour of luck in some Western cultures, it is regarded as the colour of bad luck and misfortune in other parts of the globe.
This is sure to be a fascinating evening, we hope to see many of you there.
Tickets are £5 (inc. wine) and can be bought in person or over the phone. Please call 01672 512071.
We look forward to seeing you on Monday 13th May. (Arrive from 6pm to enjoy a glass of wine, the talk starts at 6.30pm.)